Chenhan newly developed 4GQ-1B model attended the 2019 China-ASEAN Agricultural Machinery Exhibition
The 2019 China-ASEAN Agricultural Machinery Exhibition·China Sugarcane Mechanization Expo was held on November 16-17 at the China South City Convention and Exhibition Center in Nanning, Guangxi. The theme of this exhibition is "Building a platform for exchanges and cooperation and advancing agricultural production mechanization", covering agricultural machinery and equipment exhibitions, 2019 China-ASEAN Modern Agricultural Equipment Cooperation and Development Forum, technical exchanges and product promotion activities, policies and regulations publicity activities, etc. Big plate.
More than 180 companies at home and abroad participated in the exhibition. As a pioneer in the mechanization of sugarcane harvesting, Luoyang Chenhan participated in the exhibition with the newly developed 4GQ-1B sugarcane harvester. This product has been optimized and improved in many aspects. With its flexibility, efficiency and adaptability, it has become another classic after Chenhan 4GQ-1, leading the development of the domestic sugarcane harvester industry.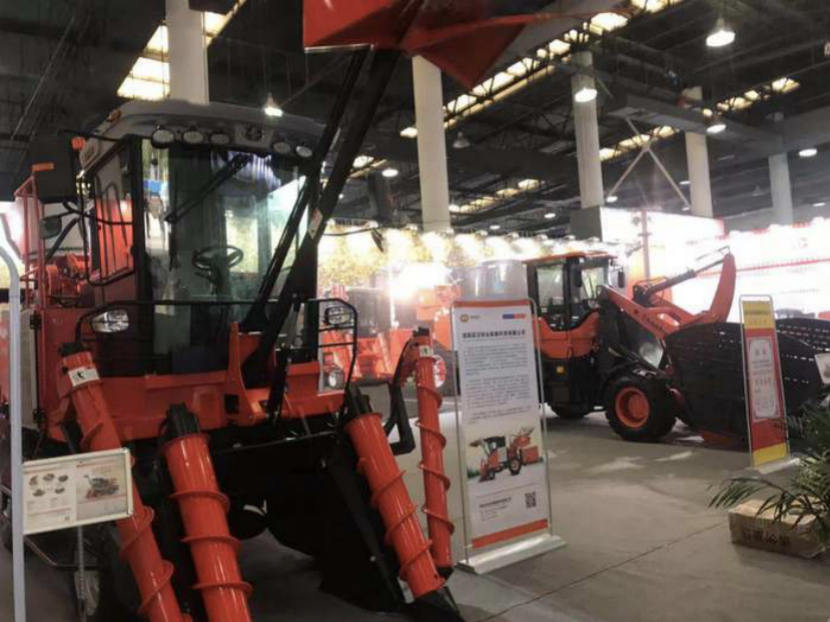 During the two-day exhibition, Luoyang Chenhan's sales team had full communication and exchanges with visiting leaders and guests.
Luoyang Chenhan upholds the craftsman spirit of professionalism, innovation and persistence, and shoulders the glorious mission of professionally providing a complete set of sugarcane harvesting solutions to make the world no longer hard.